MoU signing between Aminuddin Zakaria and Rajendra Patel, witnessed by Dr. Joachim (third, right), while Thomas Logijin looks on (second, left).



KOTA KINABALU: KKIP Aerospace Training Centre (KATC) is on track to become the licensed Centre of Excellence (COE) of GMI AERO SAS on composite repair facility in Sabah and Asia.
Its Chief Executive Officer, Aminuddin Zakaria said the COE aims to train Sabahan as composite repair specialist, research and development (R&D) laboratory for solving aviation and non-aviation composite products, creating job opportunities and transfer of knowledge & technology.
He said this is in-line with Sabah Government effort to promote Science, Technology and Innovations (STI) to improve the sosio-economy of Sabah.
Dr. Joachim listening to a briefing during his visit at the Composite Repair and Maintenance Workshop
KATC had signed a Tripartite Memorandum of Understanding (MOU) with GMI AERO SAS France and Hypercoat Sdn Bhd at KATC facility in Sepanggar here today, which was witnessed by Deputy Chief Minister cum Industrial Development (MID) Minister, Datuk Dr Joachim Gunsalam.
Aminuddin said KATC, GMI AERO SAS and Hypercoat will explore on the opportunities in the areas of development, implementation and promoting composite repair technology and innovations towards aeronautical and non- aeronautical products in Borneo and around Asia.
"KATC will produce certified GMI license approval holder which can perform work on aeronautical and non-aeronautical composite products thus creating expertise and job opportunities for Sabahan," he said.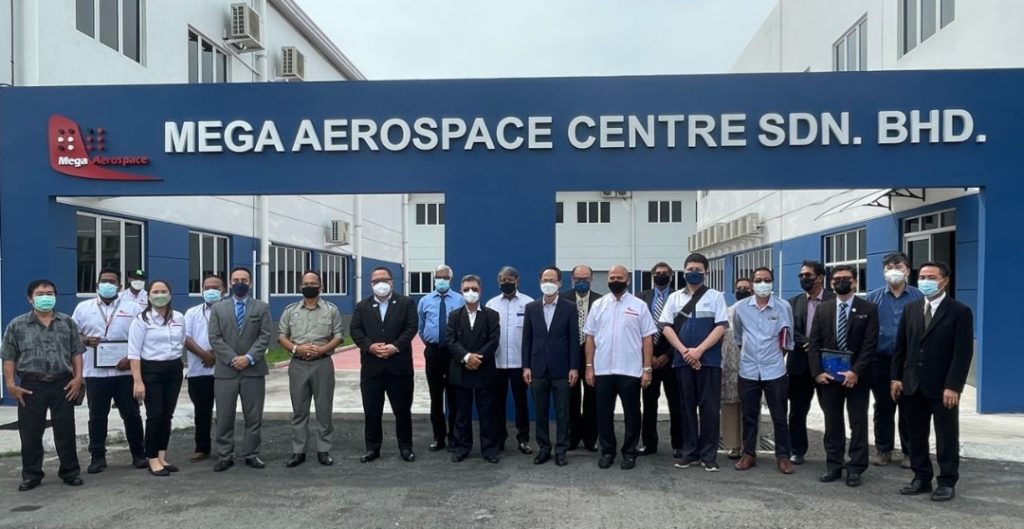 Dr Joachim (middle) and Aminuddin (fifth, right) in a group photo with the Mega Aerospace management after the MoU signing.


At the same event, KATC received the Certificate of Registration for its Autogyro Cavalon aircraft from Johnli Idek, the Regional Director of Civil Aviation Authority of Malaysia.
Registered as 9M-ECC, this Autogyro will be the "first type" of its kind in Malaysia and KATC has plans to establish an aviation sport club in Kota Kinabalu for the purpose of recreational sports activity, tourism, surveillance, SAR operations and transportation. Its two-seater design made of composite could fly up 800 kilometer range, with a max speed of 160km/hour, and approximately five flying hours and using RON95 fuel.
"We are currently applying for Permit-To-Fly and establishing our own flying academy towards end of 2022," said Aminuddin.
KATC hope its initiative to build a strong STI foundations in Sabah could help expedite the vision to become Aerospace Technological Company in 2026 and lead by Sabahan.
MID Permanent Secretary, Thomas Logijin; K.K.I.P Sdn Bhd Chief Executive Officer, Lawrence Guandi Kimkuan; Sabah Public Service Department Assistant Director and Sabah Maju Jaya Secretariat, Ramlee Kariah; Hypercoat Sdn. Bhd Managing Director, Rajendra Patel; and Civil Aviation Authority of Malaysia (CAAM) Sabah Director, Johnli Idek, among others, were also present.
Source By: Warta Oriental on: